Presenting SaaS Elements, the #1 HubSpot Theme out there for SaaS & software startups
Looking for a premium SaaS HubSpot theme to help your modern SaaS or software startup stand-out from the rest? Search no more.
SaaS Elements HubSpot theme is the template you are looking for. With a total of 46 page templates, a pixel perfect mobile responsive design, smooth animations and super simple customization features, this is the perfect template for you.
Our team of HubSpot experts have done extensive HubSpot development for over 100 companies in the past 5 years, and based on all our experience, we came to a conclusion of what are the most needed aspects on a HubSpot theme.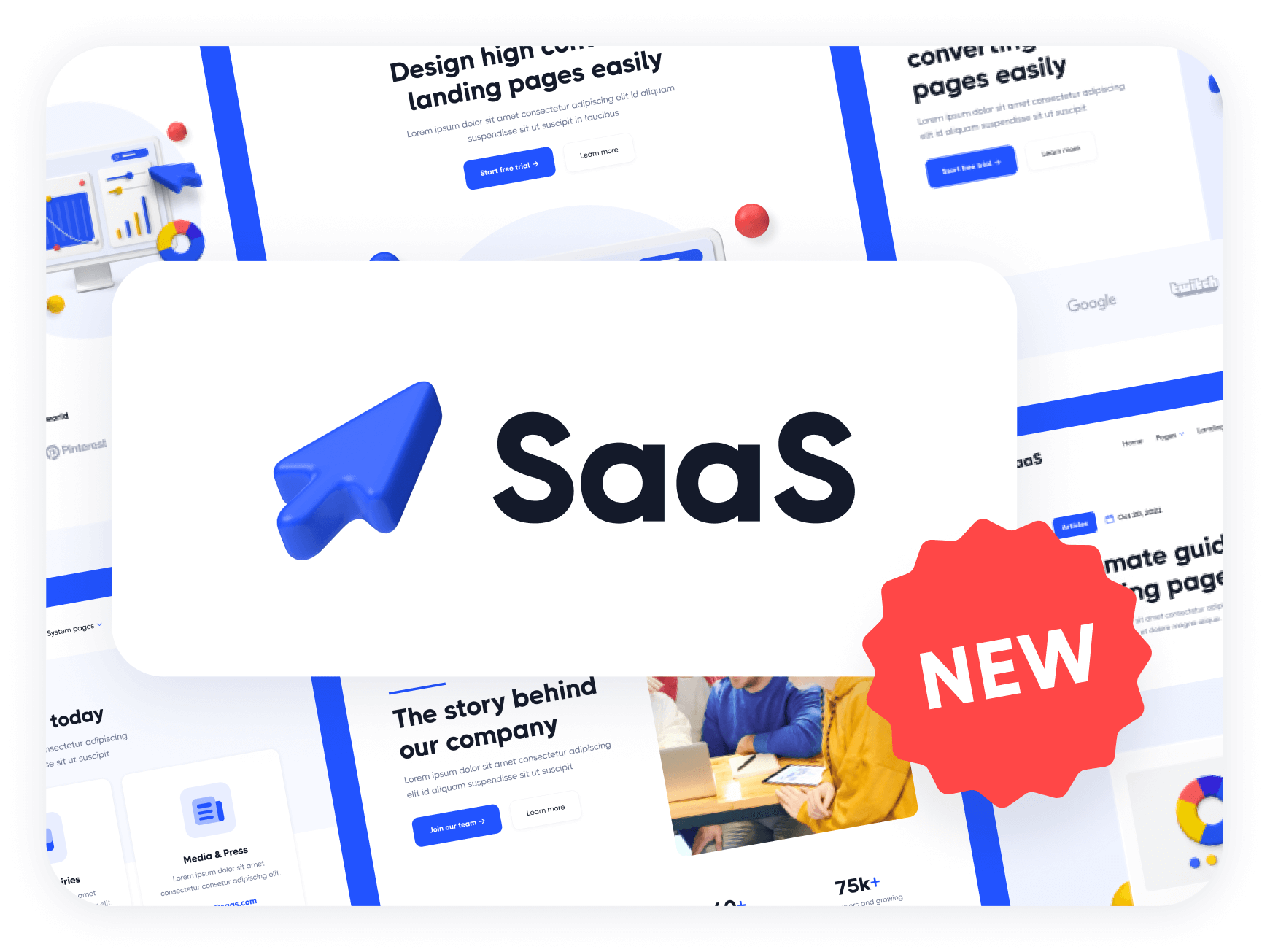 Thanks to all of this experience, we decided to create SaaS Elements, our top-notch HubSpot theme for SaaS and software companies. After over 10 months of design, development and extensive planning, the moment has arrived. SaaS Elements, is now available for purchase.
SaaS Elements – SaaS HubSpot Theme Features
Modern & Premium Design: SaaS Elements HubSpot Theme was designed following the latest design trends of 2023. Thanks to our team of amazing designers, we created a theme that will make your company look amazing, and a design that will last for many, many years.
100% Customizable: We created a template customization system that is crazy simple and easy, so you will be able to change the theme typography, color, or anything else in a matter of minutes.
Pixel Perfect Responsive: Never lose a client or lead due to a poor mobile responsive experience. SaaS Elements HubSpot theme was optimized to have a perfect responsive design. This means that no matter if your users are browsing from a mobile phone, tablet, laptop, or computer, the experience will always be great.
Easily Editable: SaaS Elements HubSpot Theme was built using the latest Drag-and-Drop HubSpot functionalities, so you will be able to easily change, remove or edit sections as easy as 1, 2, 3. There is no need to learn complex HTML/CSS, or anything else, all will be easily editable right from the normal HubSpot editor.
Bundled Pricing: Thanks to it's bundled pricing, you are getting each page of SaaS Elements at less than $25 USD, which is a great price comparing to the actual market of HubSpot developers that can easily cost $2,500 USD per week.
Premium Support: Our team of HubSpot Experts will be always ready to help you. Just send us an email and we will be ready to assist you with any issue, bug or problem you are facing.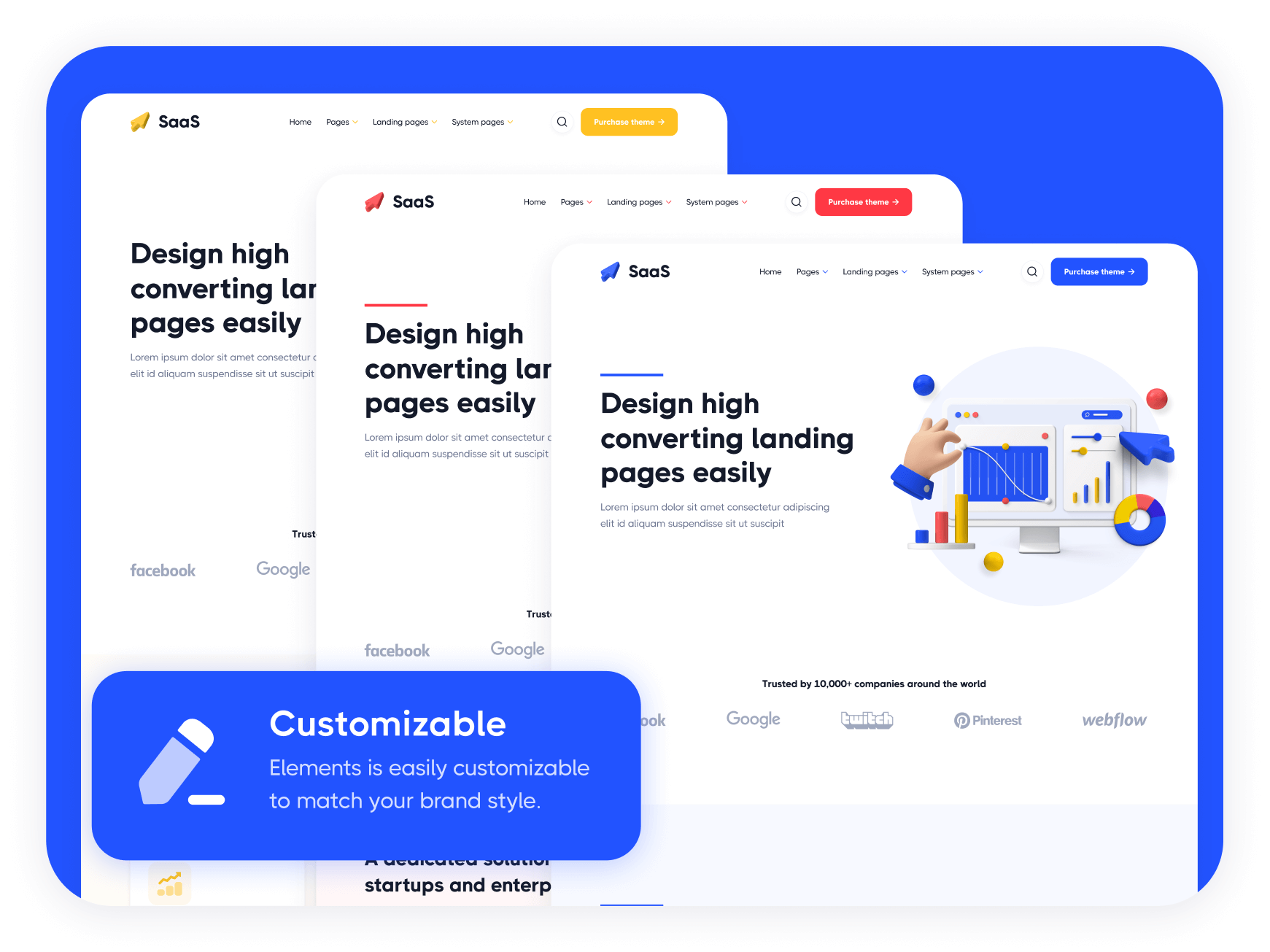 SaaS Elements – SaaS HubSpot Theme Pages
The SaaS Elements HubSpot Theme has a total of 46 pages, which are the following ones:
Home v1
Home v2
Home v3
About v1
About v2
Contact v1
Contact v2
Resources
Blog v1
Blog v2
Blog Post v1
Blog Post v2
Case Studies
Case Study
Events
Individual Event
Jobs
Individual Job
FAQs
Pricing v1
Pricing v2
Services
Team v1
Team v2
Team Member
Internal Page Template Left
Internal Page Template Right
Internal Page Template Center
Coming Soon
Form Landing Page v1
Form Landing Page v2
Simple Form Landing Page
Video Landing Page
Full Screen Video Landing Page
eBook Landing Page v1
eBook Landing Page v2
Webinar Landing Page
Conference Landing Page
Schedule a Demo Landing Page
404 Not Found
500 Internal Server Error
Password Protected
Subscription Preferences
Subscription Preferences – Update
Subscription Unsubscribe
Search Results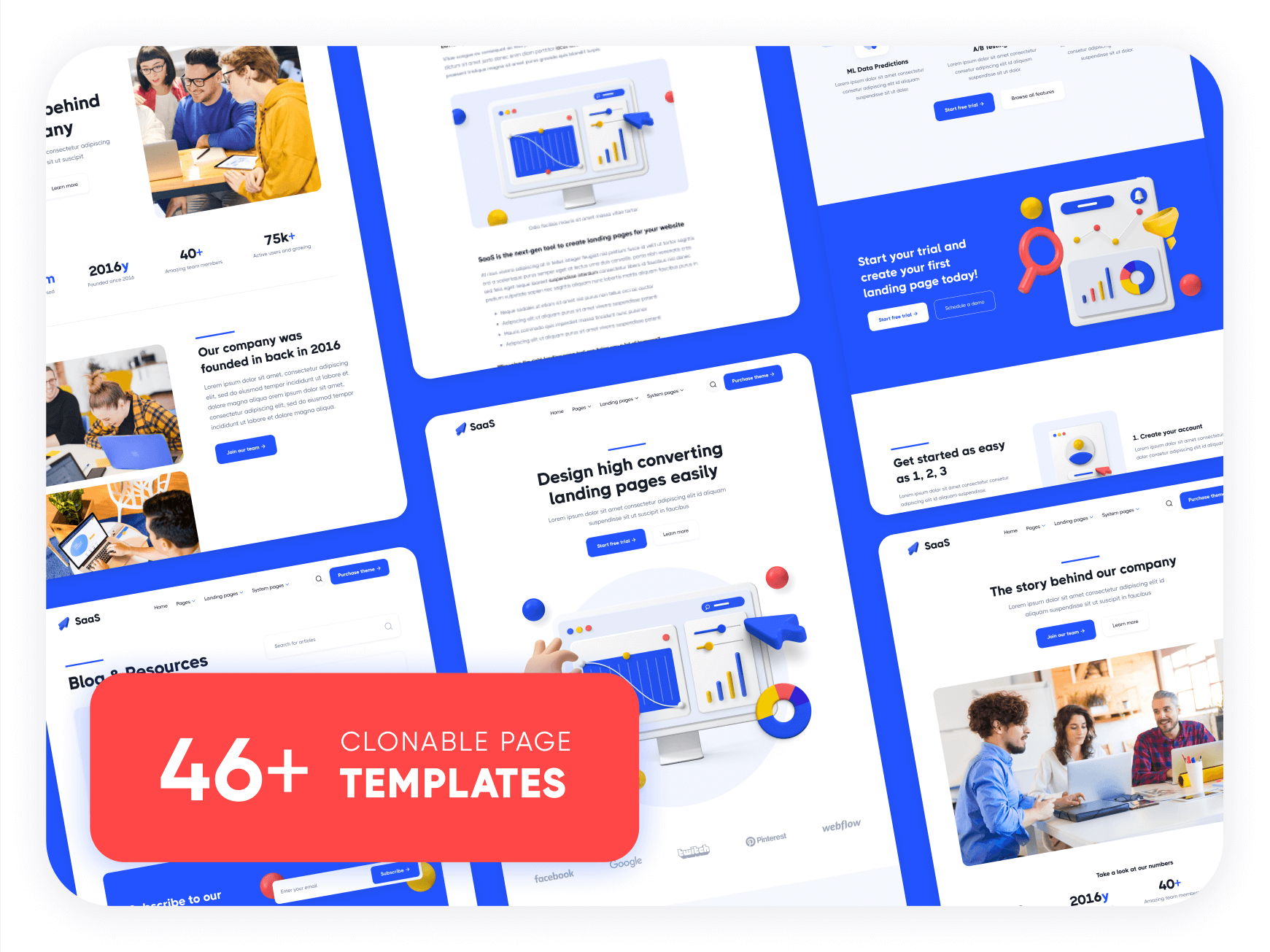 SaaS Elements – HubSpot Theme Support
SaaS Elements HubSpot Theme was designed & developed to be very easily editable and customizable, so you will be surprised of how easy you can make edits and updates. However, if you ever find any issue or bug, are confused about how to edit something in the theme, or just want to reach out to say hi, we are just one email away.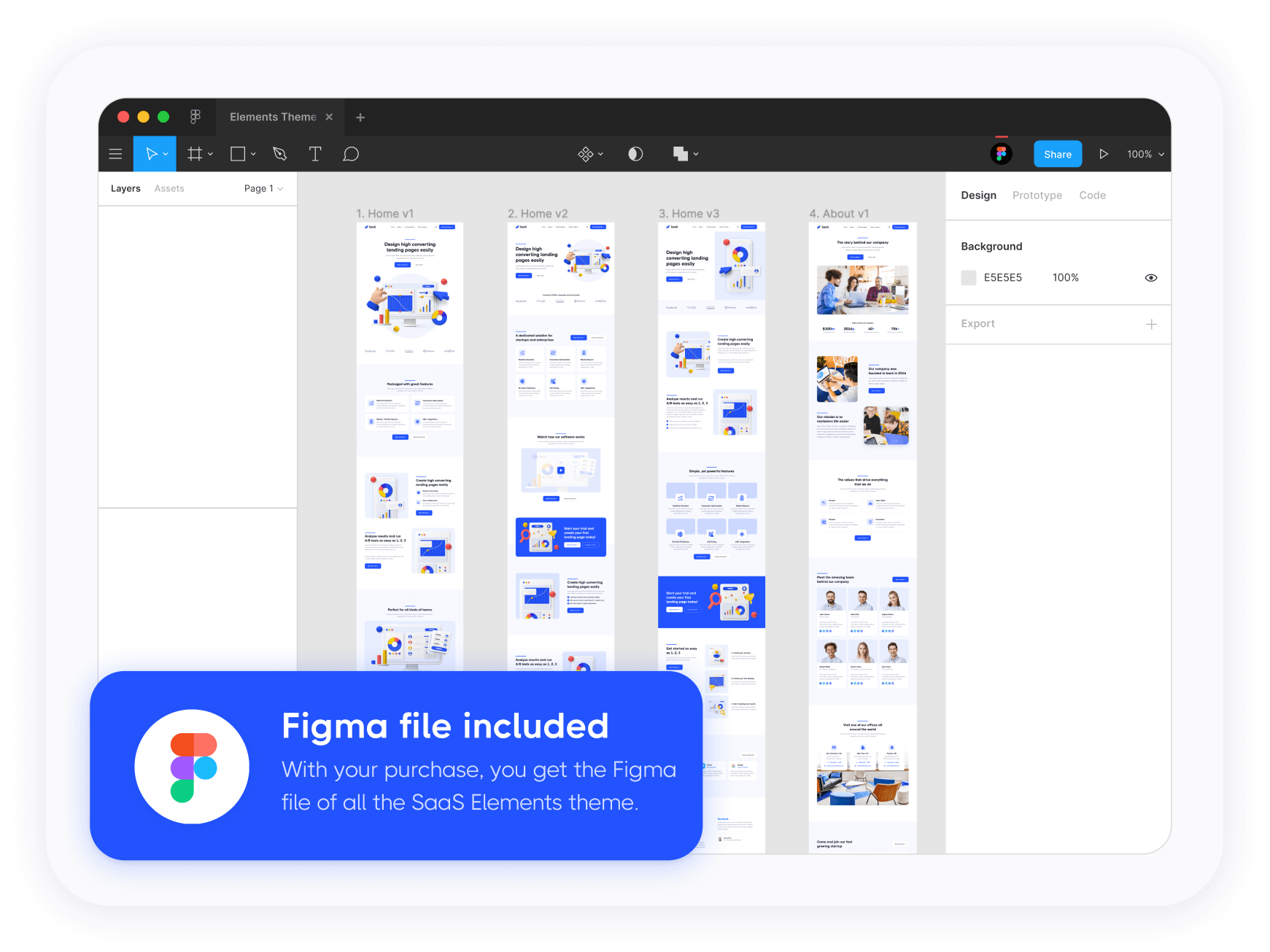 Feel free to reach us at support@inboundelements.com — Our team of HubSpot Experts will be more than happy to help you out.