Email marketing is and has been one of the most effective marketing channels for long, and this is not changing at all in 2023. Building an email list for your business may be one of the best marketing decisions you will do, and that is because it is one of the only direct marketing channels now a days.
Because of this, we compiled a list of the best HubSpot Email Templates for 2023, because email marketing can be tricky if you don't know how to build an effective email newsletter or email series, however, with a series of proven templates, everything will be much easier.
No matter if you are a real estate business or a tech startup, this list of HubSpot email newsletter templates will include options for you.
Before starting, in case you arrived to this article by accident and don't know what is HubSpot and why you should us it, let us give you a quick summarize in a short paragraph:
HubSpot is an all-in-one suite of inbound marketing software. With HubSpot you can do pretty much anything from building landing pages, managing your email list and sending email newsletters, managing your client relationships with its built in CRM, and many more things. So, if you are looking to develop an inbound marketing strategy for your business, it is a great tool for you.
Why purchasing a HubSpot email template?
In case you are wondering why should you purchase a HubSpot email template instead of building your own, the answer is pretty simple.
Even HubSpot is super friendly for non-technical users, building a custom design email template can be pretty tricky. Because of this, unless you are a professional developer, you have 2 options: hiring a HubSpot development agency, or getting a HubSpot email template.
That being said, let's start with our list of the best HubSpot email templates out there.
The top 7 HubSpot Email Newsletter Templates for 2023
1. Elements – 30+ Premium HubSpot Email Templates
Elements is one (if not the) of the best email templates packs for HubSpot. It has a total of 30+ premium email templates, including all the email templates you will ever need.
It is focused on all type of companies and businesses, as it has email templates for all use cases (from a welcome email, to an email newsletter, to a shop or eBook promotion).
It was released in January 2020 (and updated with an additional 8 email templates on 2021), so it has all the latest features from HubSpot email templates, so that is a great plus versus some older email templates with less up-to date designs and features.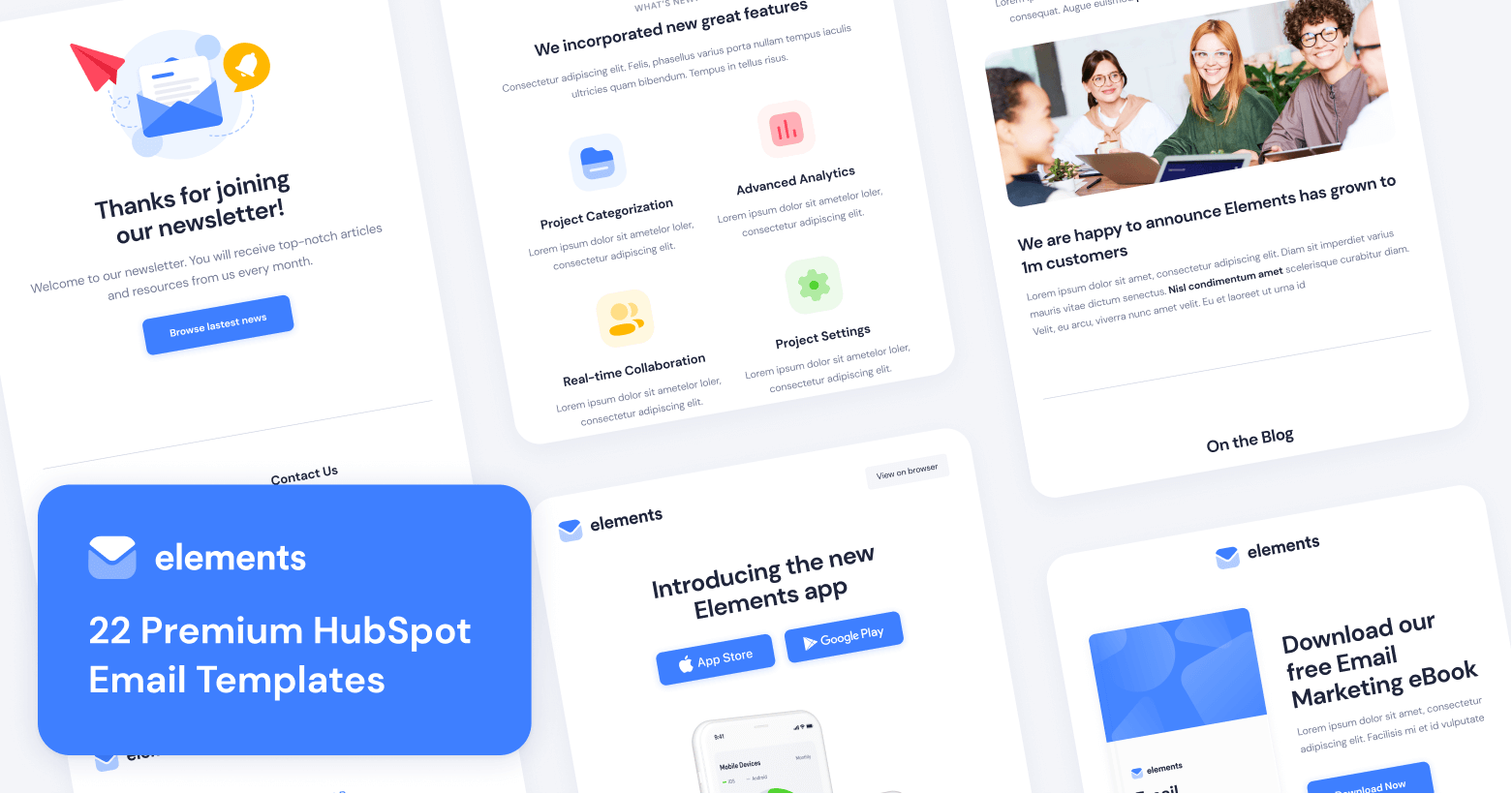 It's available at $197 on the HubSpot Email Marketplace. If you are interested in a great pack of email templates to take your HubSpot Email marketing to the next level, this is definitely a great opportunity.
2. Clean – HubSpot Email Template Pack
Clean is one of the most popular HubSpot themes and templates, and it's also now available as an email template pack.
It was created by the famous Kevin from Helpful Hero, one of the marketers known for promoting HubSpot since many years ago, so it's definitely a great product.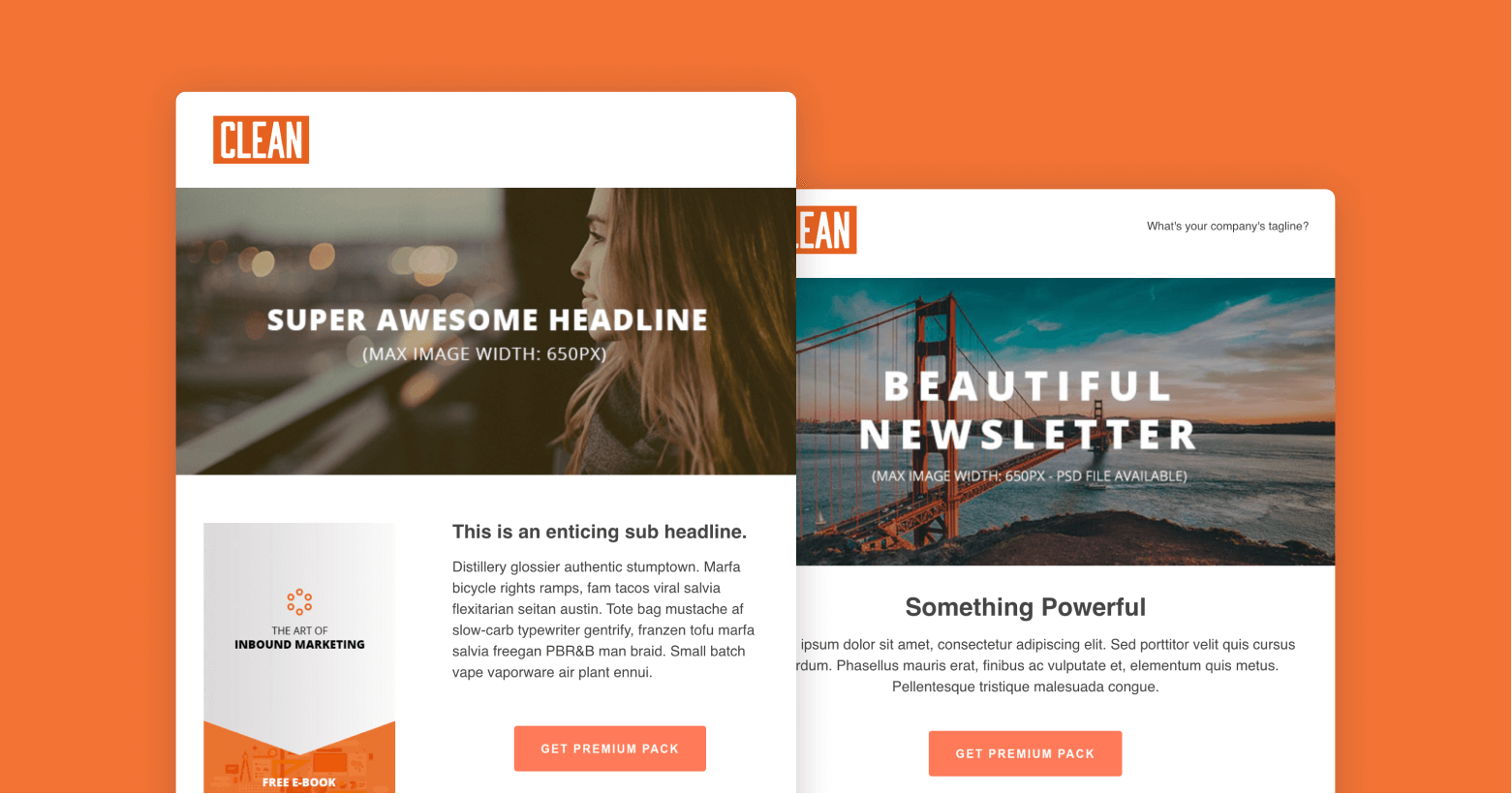 The only downside of this email template pack is that unlike some bigger packs like Elements, it only includes a total of 9 email newsletters, which is way less than 16 or 22 on some others.
3. Lead Generators – 16 Premium HubSpot Email Pack
If you are looking for some HubSpot email templates for some more traditional businesses (instead of agencies or tech companies), Lead Generators is a great option for you. It includes many templates for real estate, hospitals, construction, and more, so it's definitely a great choice if you are looking for something a little more traditional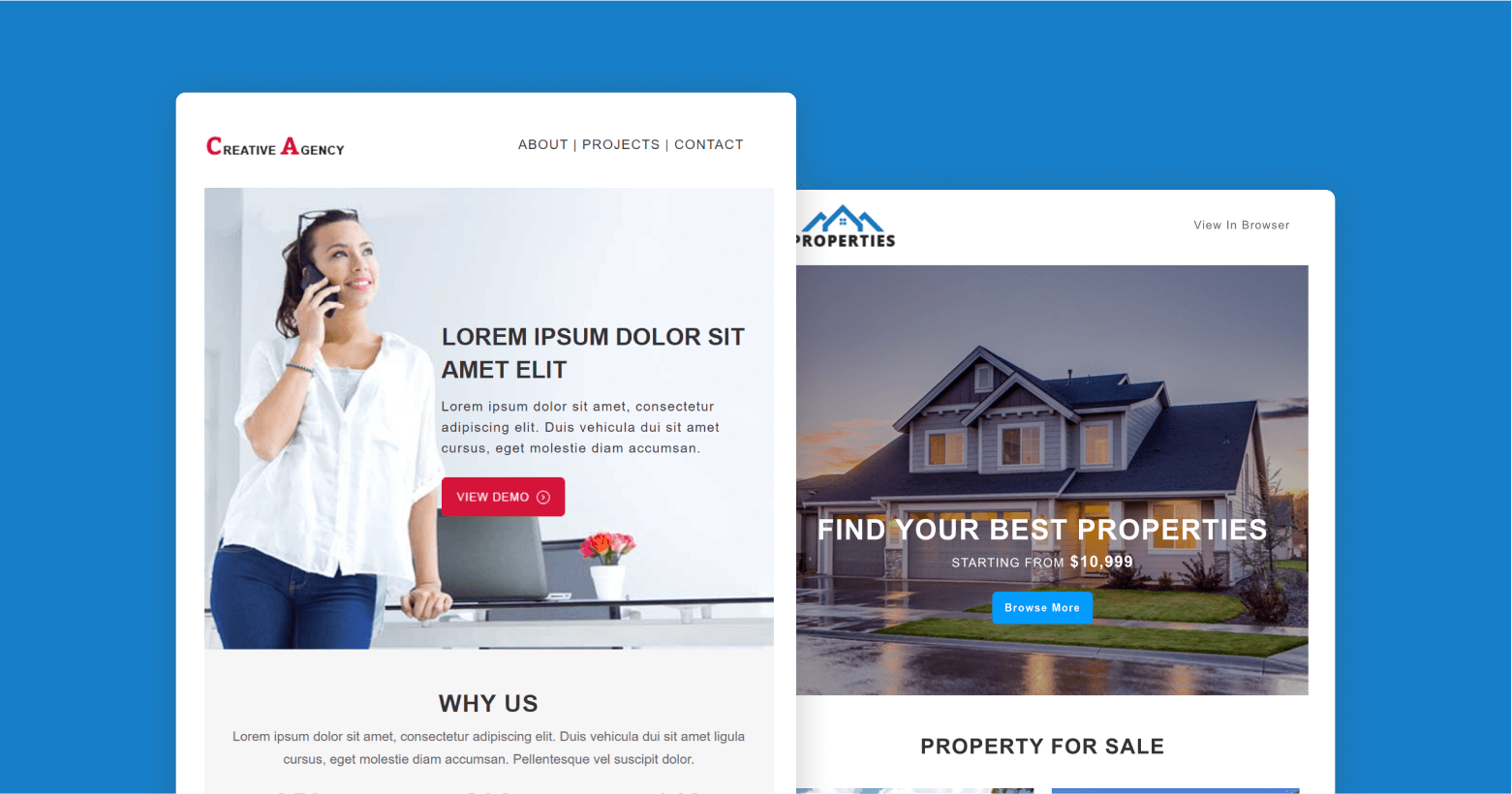 Also, it includes a total of 16 templates, so it is definitely not a small pack, and for it's price of $159, we can vouch that it is definitely a great purchase.
Buy Lead Generators Template Pack
4. Maki – HubSpot Email Templates
Maki is a modern email newsletter template that is worth checking out too.
It has a total of 5 long email templates focused on corporate businesses, and even the total amount of templates is not high, it has a lot of happy customers as many love their design style.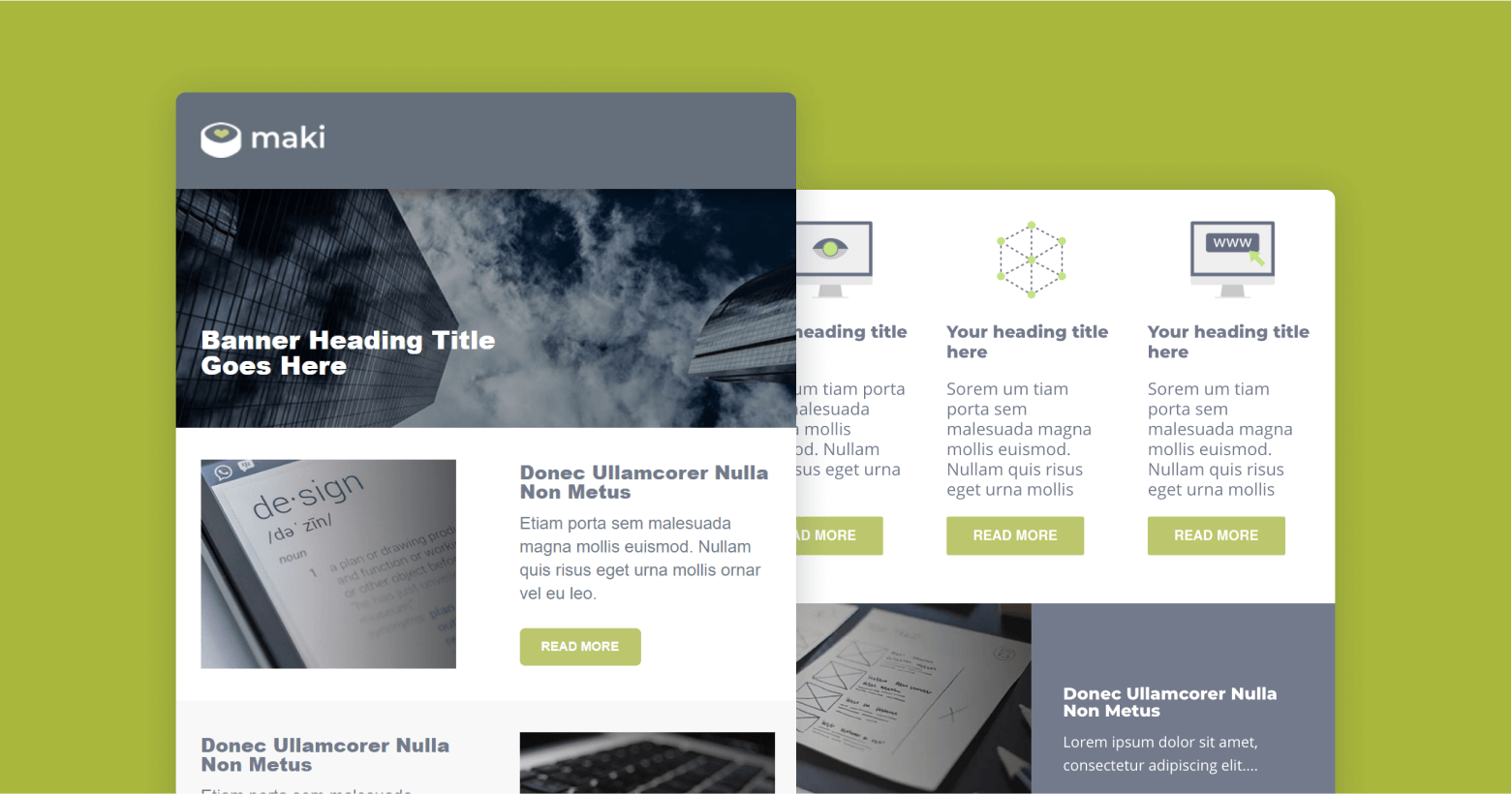 5. Bizz – HubSpot Email Templates Pack
Bizz is a 12 email template pack that is like no other. It definitely has an out-of-the-box design style that is full of colors and graphic. Unlike some of the previous templates we had mentioned on this list, this is definitely a great option for creative businesses like creative agencies.
If you like email templates that are full of color and images, this is definitely a great choice. If you like what you see, you can purchase this pack in the HubSpot marketplace for $120.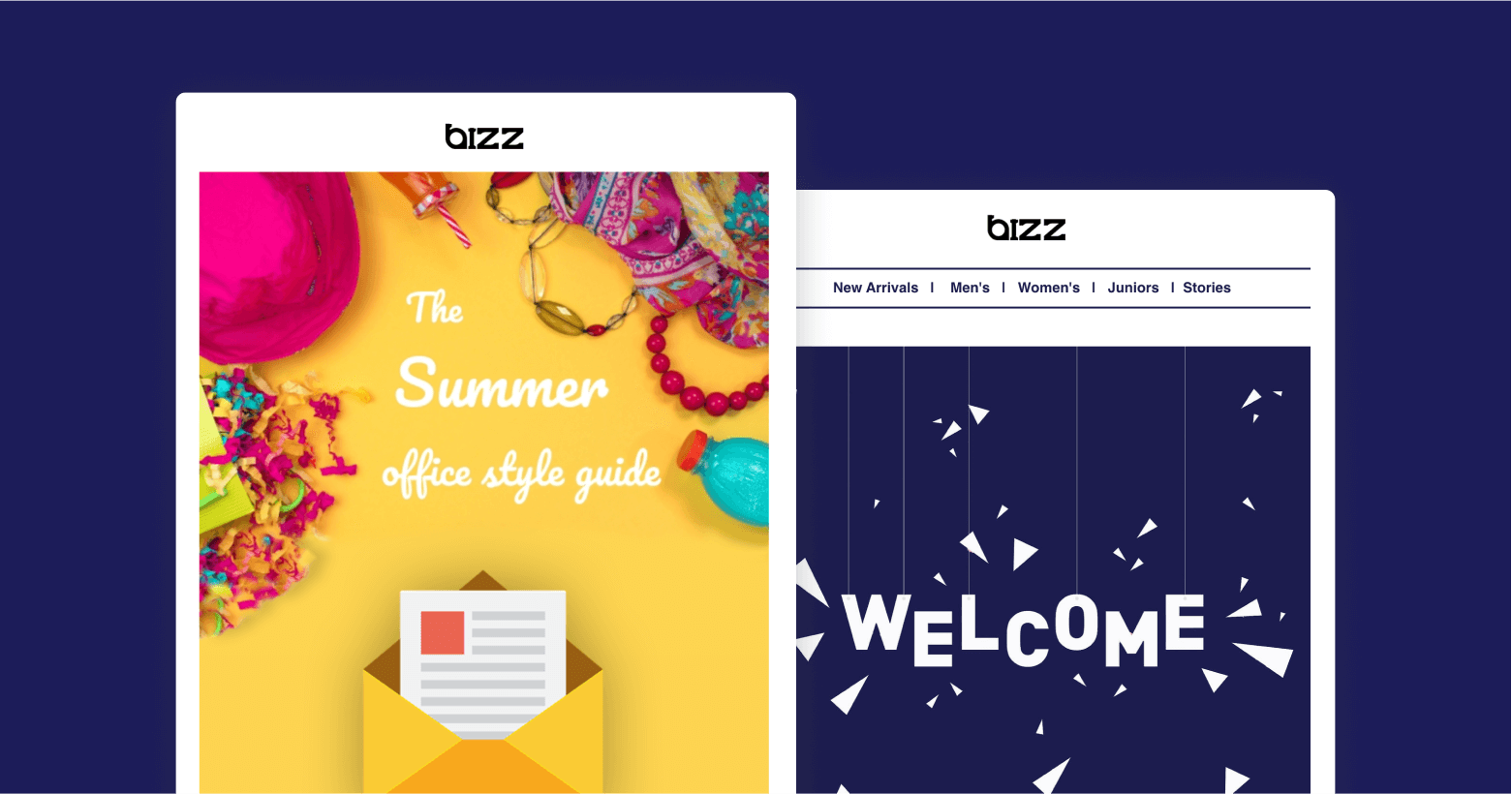 6. MakeWebBetter – 7 Email Templates Pack
If you notice certain similarity between this MakeWebBetter email templates and the ones above, you have good eye, as both are done by the same creator.
Similar to Bizz, the MakeWebBetter Email Template Pack is a collection of 7 out-of-the-box email templates for HubSpot. It has designs for many uses cases, and it guarantees to have an eye-catching design.
However, it may not be as great value as Bizz, as it costs $152 with a total of 7 templates.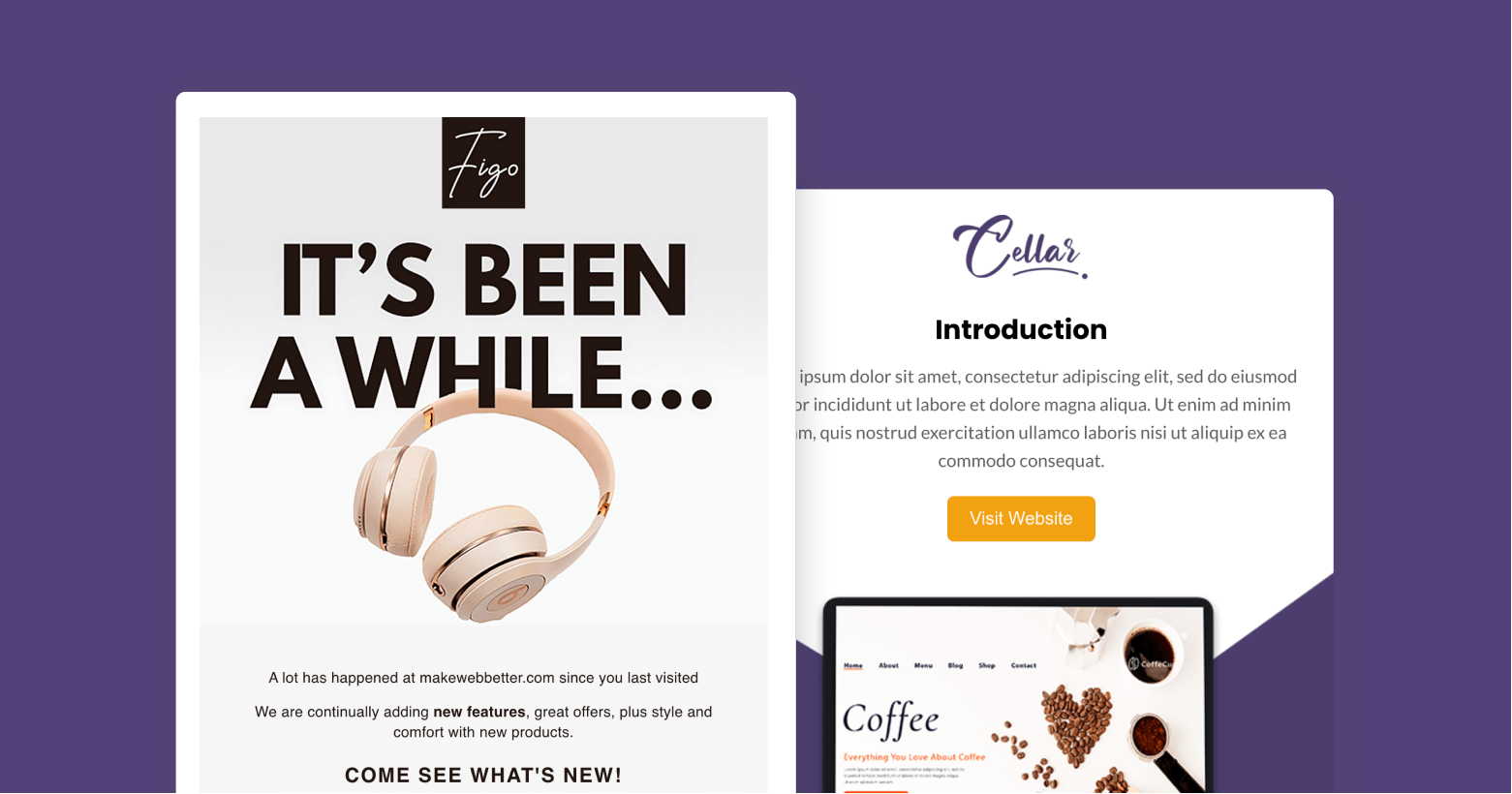 7. Resonant – Free HubSpot Email Template
If you are looking for a free alternative instead, Resonant free HubSpot email template is a great option too.
Unlike all the other packs on this list, it is 100% free, and even the design is not as modern or premium, it's definitely a great option if you are looking to start with email marketing without breaking the bank.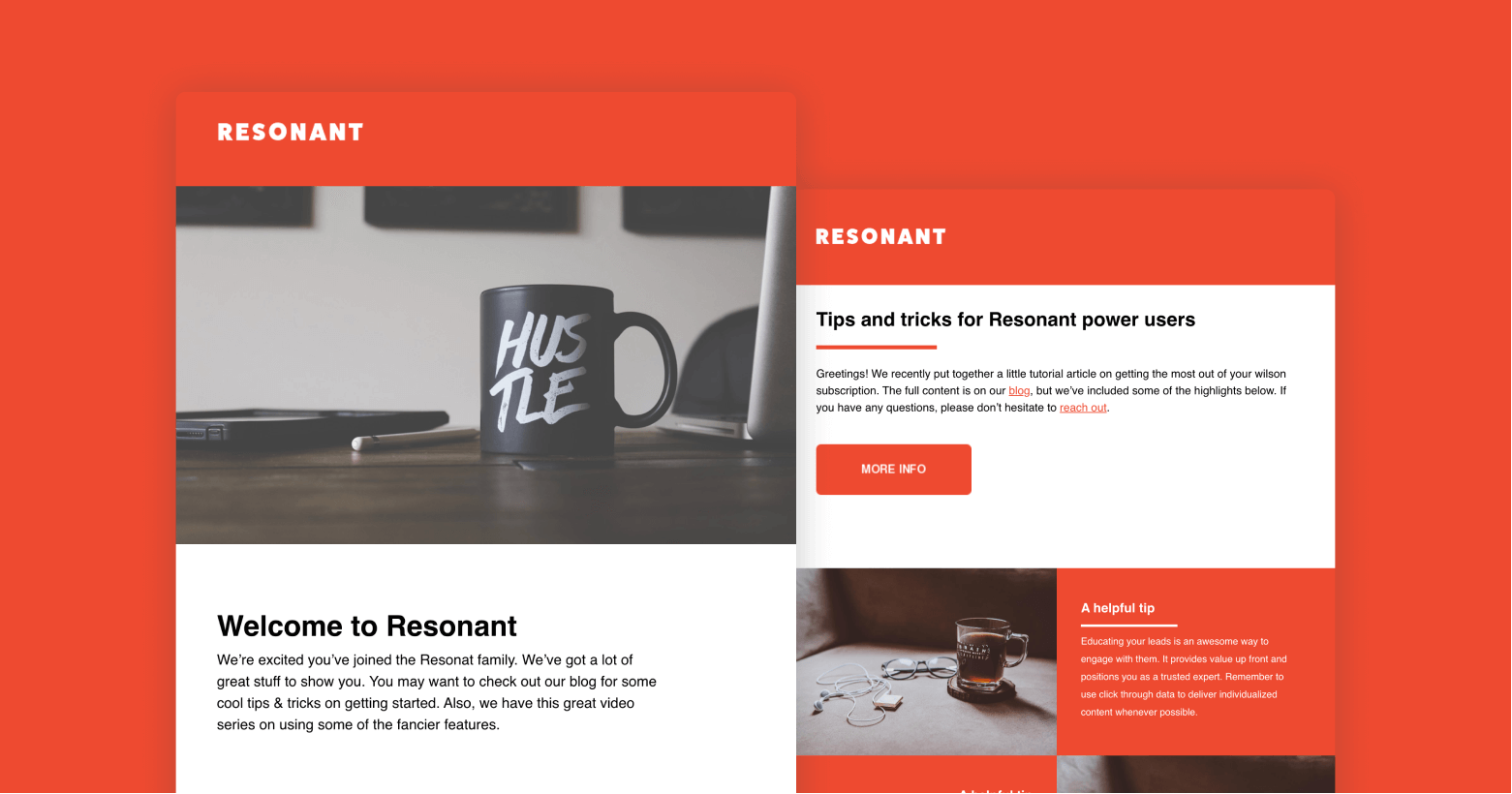 And that's all for now! We will keep this article updated every month, so if new HubSpot email newsletter templates pop-up, we will ensure to bring them on the list. Also, if you want to search for more HubSpot Email Newsletter Templates, you can go into the HubSpot Email Template Marketplace clicking here.
If you have any recommendation or if you are a HubSpot developer and want to see your email template pack featured on this list, feel free to send us an email at support@inboundelements.com!