Choosing the right HubSpot Theme in 2021 can be pretty challenging, and because of that, we did some research of the best HubSpot Themes and HubSpot Templates you can buy to have a top notch online presence with your new website.
In case you arrived here by accident and don't know what the heck is HubSpot, let me summarize it to you in one short paragraph: HubSpot is an all in one inbound marketing software. With HubSpot you can do everything from building your website, manage your customers with their integrated CRM, or even send personalized email newsletters to drive more sales for your business (and that's really the top of the iceberg, as HubSpot many more features for everything related to marketing).
There is only one problem, and that is that if you don't have any web design or development knowledge, it can get kind of tricky to build your website without any professional help (which can get pretty expensive), so because of this, we decided to compile a list of the 10 best HubSpot Themes and Templates you can buy on 2021.
Before starting, let's just answer one common question we hear a lot from users that are looking to purchase a HubSpot theme or template:
What is the difference between a HubSpot Theme and a HubSpot Template?
If you thought of that, great question. Back in 2016, HubSpot announced the HubSpot marketplace for developers to be able to sell HubSpot templates. However, back in the days there was no functionality that allowed users to have a theme with multiple pages, so developers sold template packs which are just a collection of many templates.
Fast forward to 2021, and the things had changed quite a bit. Just about 6 months ago (on August 2020), HubSpot incorporated the new concept called Themes, which is pretty much a series of templates, but everything under the same theme, just so it's a little easier to understand and use for customers.
From now on, HubSpot templates has been deprecated, and all new templates will be released on the HubSpot marketplace as HubSpot Themes.
That being said, let's discover the best HubSpot Themes and Templates of 2021.
Best HubSpot Themes of 2021
1. Elements HubSpot Theme
Elements is a relatively new, but very well received HubSpot theme.
With a total of 29 main theme pages, 10 theme landing pages, and 7 system pages, it's definitely well packed to include all the pages your new website is going to need.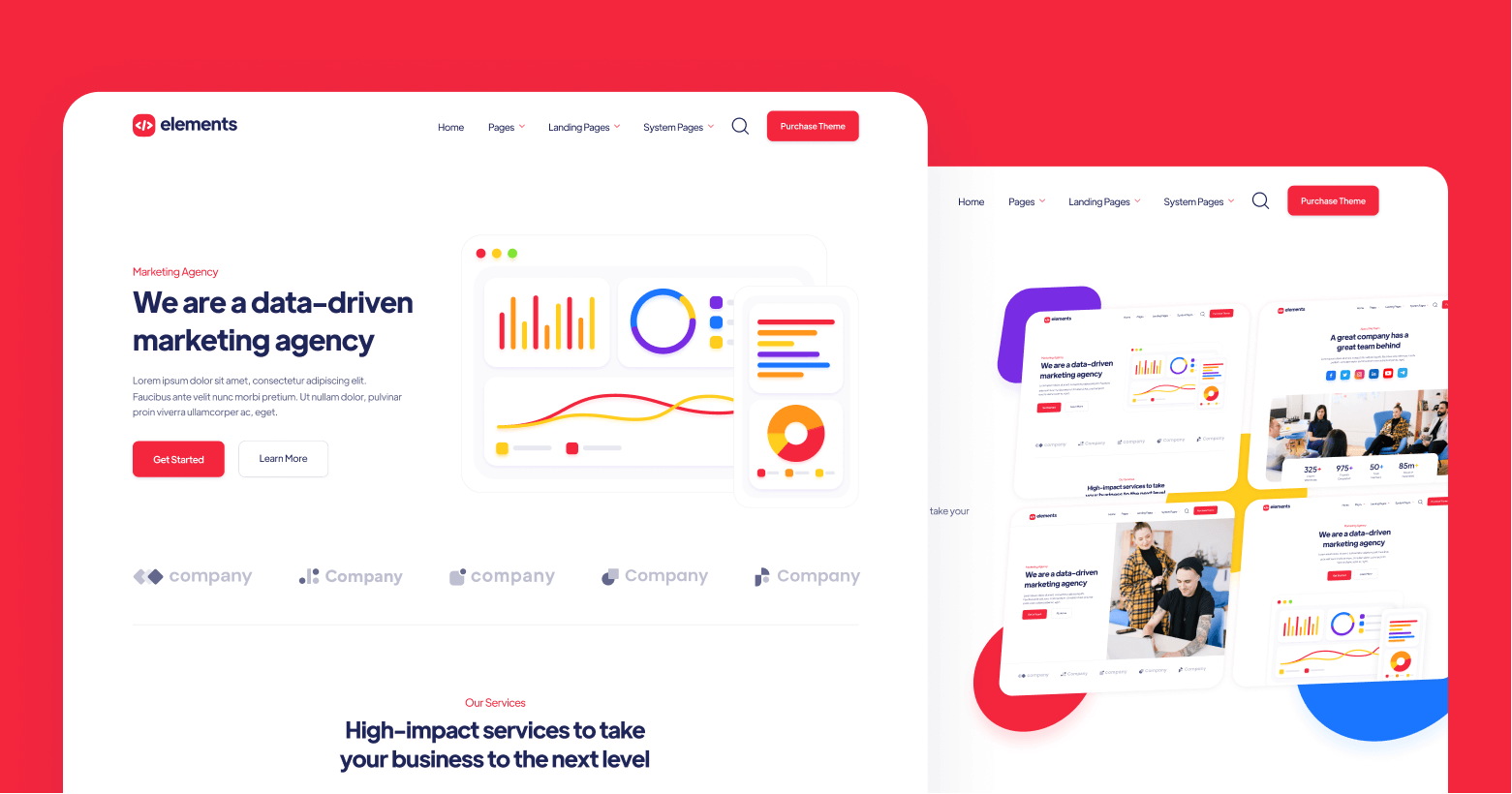 Unlike some of other themes from this list, it features a very modern, cutting-edge design that would be a great fit for a marketing agency, SaaS startup, or something similar.
As a final thing to mention, when purchasing Elements HubSpot Theme, you also receive the Figma design source file of all its pages, which can be very useful to edit certain graphics or images as needed.
2. Clean HubSpot Theme
Clean was one of the most popular HubSpot Templates, and it's now a theme. It's on its version 6.1, and overall, it's a great choice.
Clean 6.1 Theme was released by Kevin from Helpful Hero, which is one of the most popular HubSpot ambassadors out there, so it definitely has some experience and quality behind.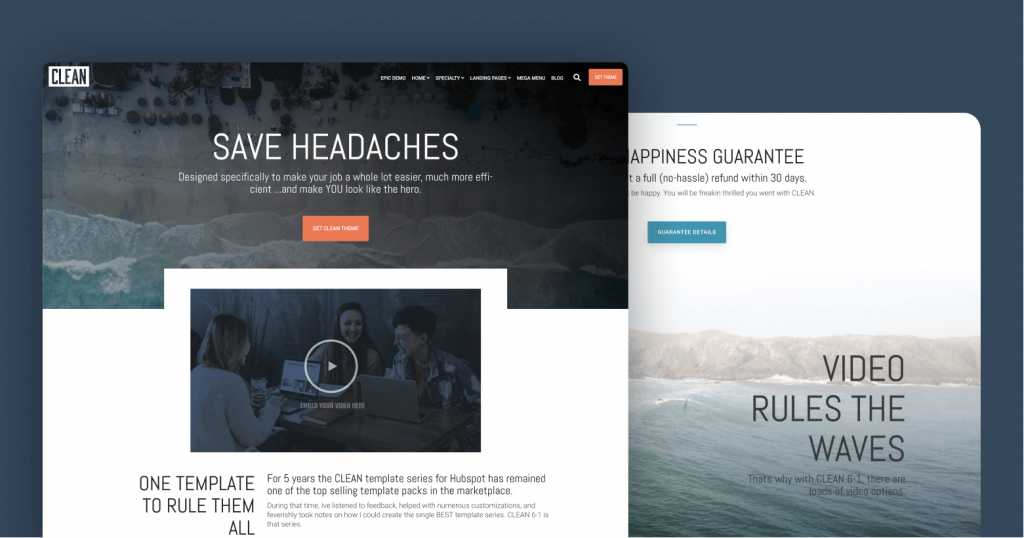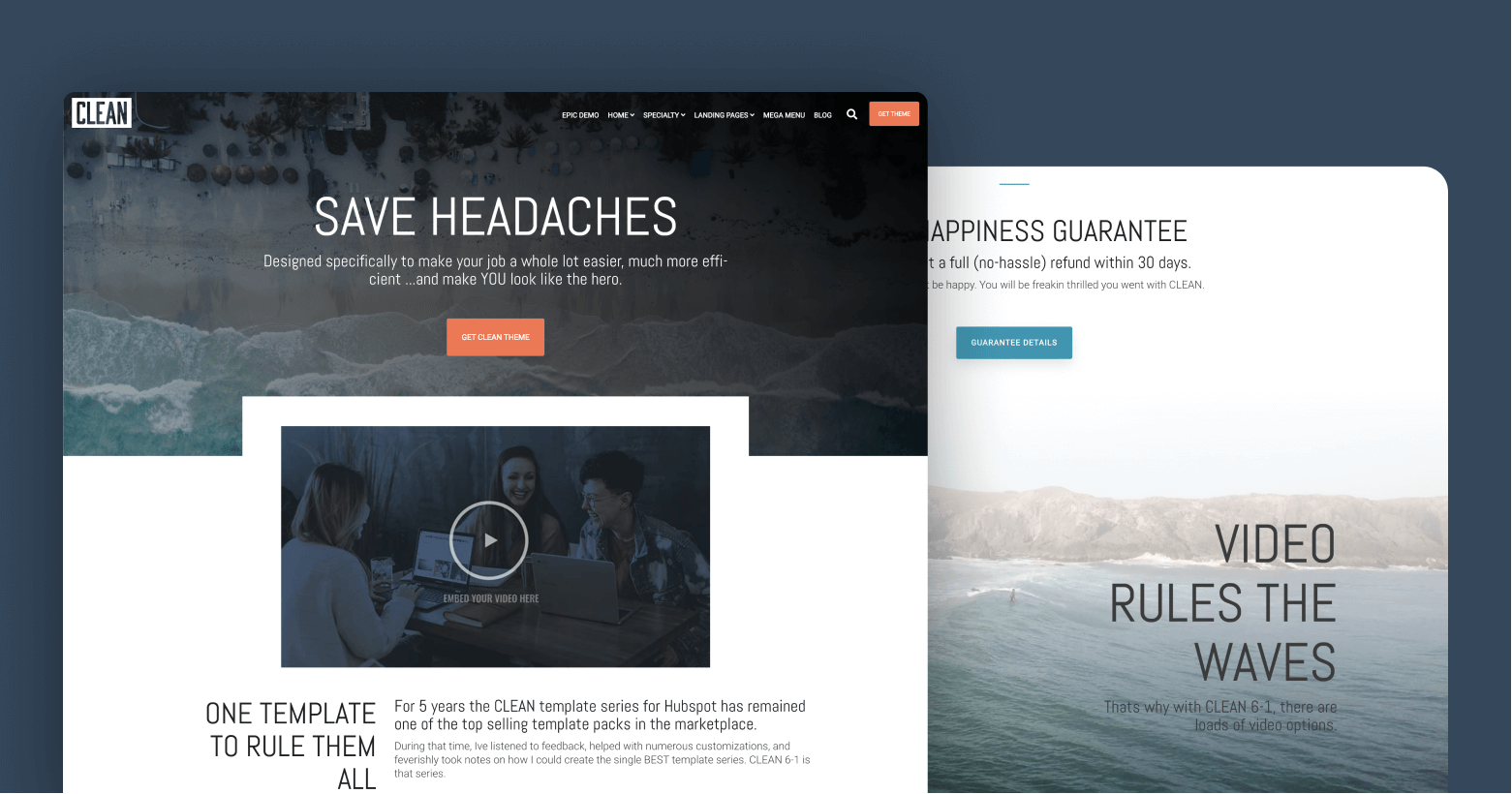 If you are looking for a template with this kind of corporate business / marketing-ish look and feel, it's your choice.
3. Atomic HubSpot Theme
Atomic is another pretty popular HubSpot developer with already some years of experience. It has the 2nd most popular free HubSpot theme, so if you had used a free theme in the past, there are high changes you are already using Atomic.
Their premium theme contains a total of 47 pages with over 210 components, so it's quite a good option if you are looking for a lot of versatility.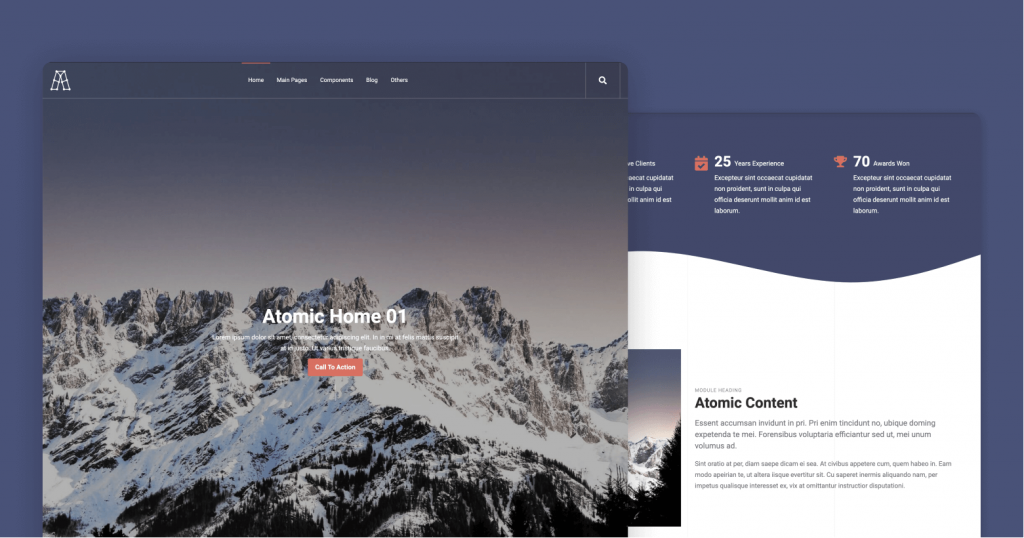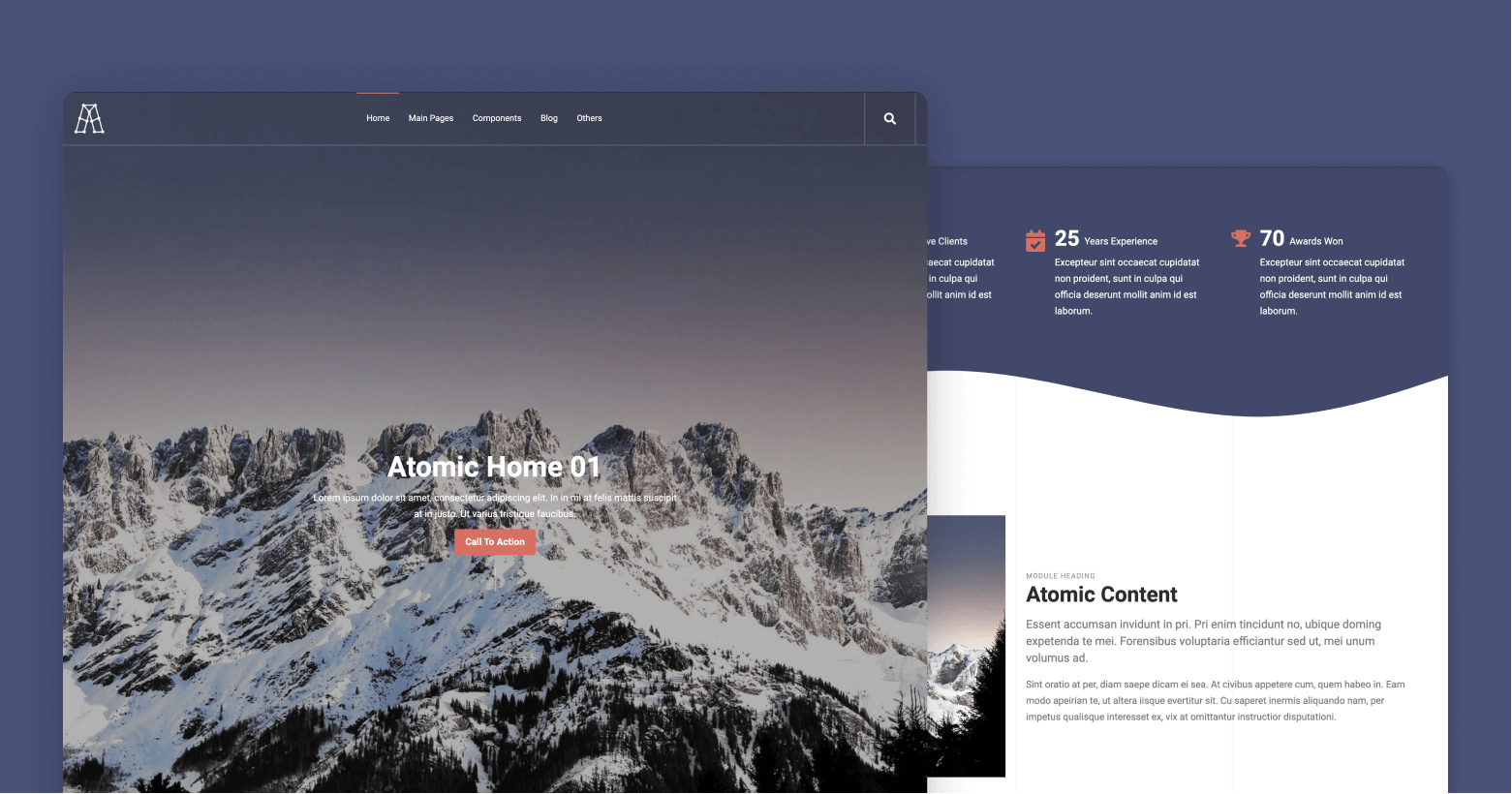 4. Growthkit Theme
If you are looking for a more modern theme, Growthkit HubSpot Theme may be a good option for you. Unlike the previous options, this theme has a look and feel that is a little more related to a tech startup than a corporate company.
With a total of 19 pages and 46 modules, it is smaller than the previously mentioned options, but it still has a different design style that stands out from the rest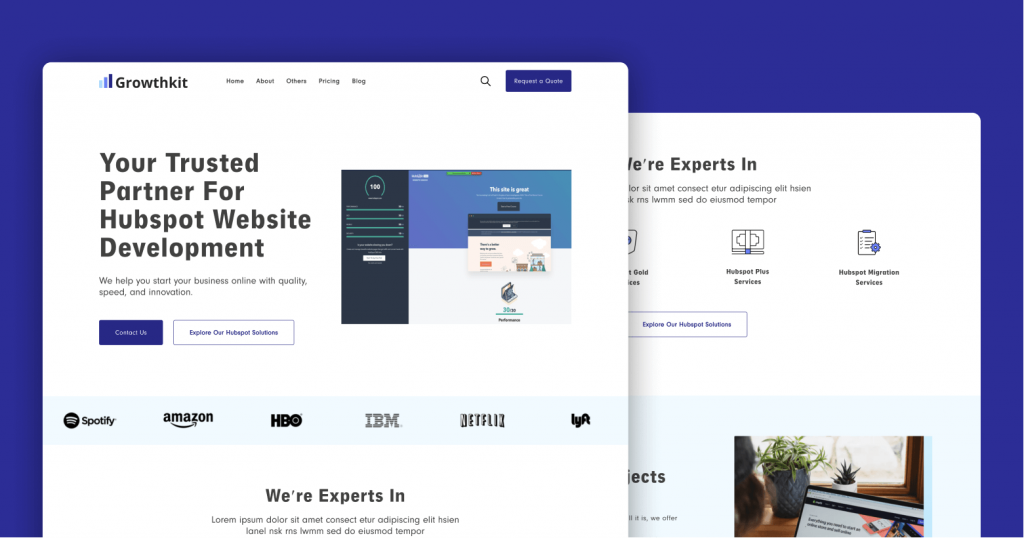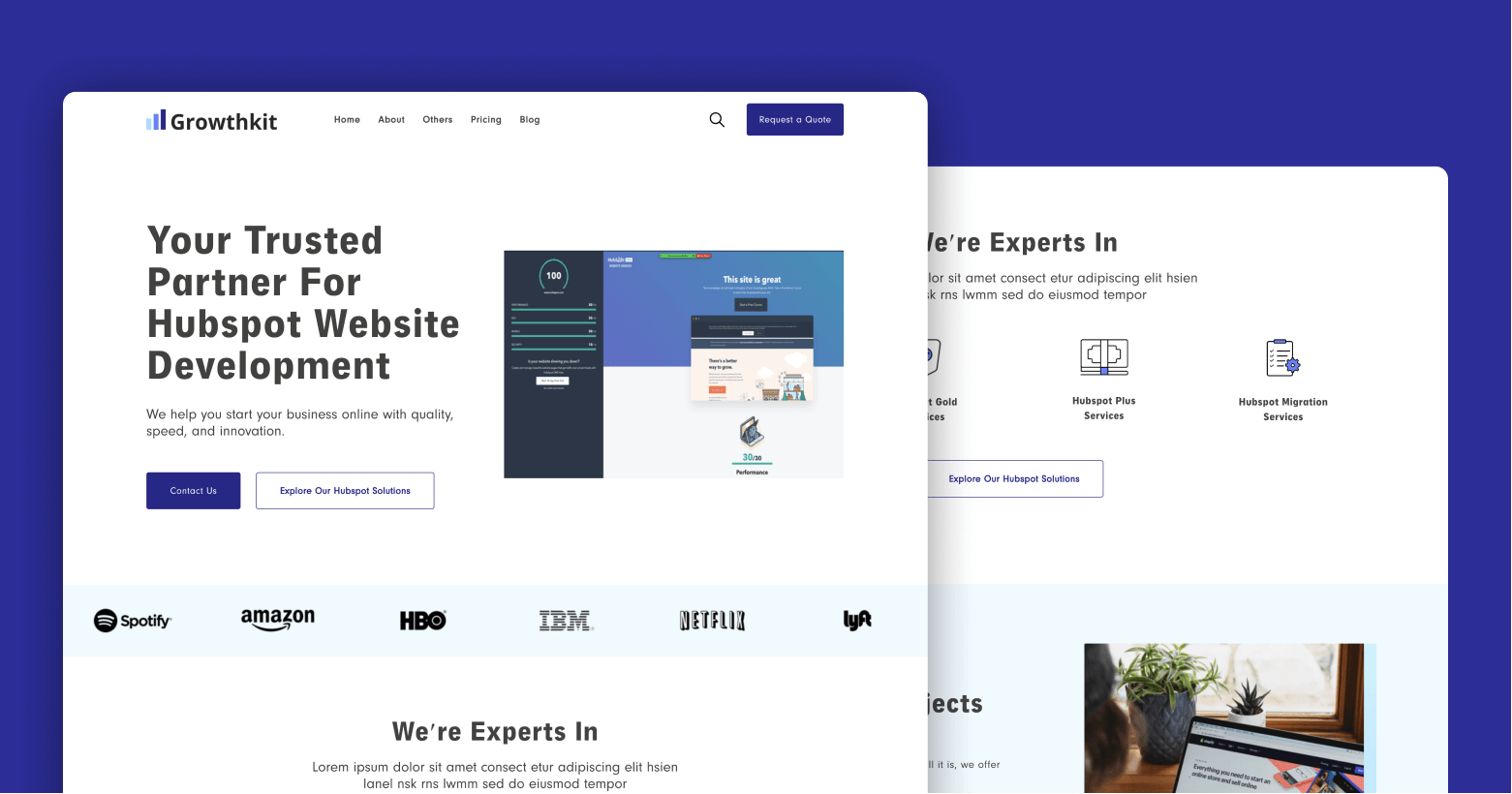 Also, it offers free 1-day dedicated support (versus the typical 2 hours) from their team, which can definitely be helpful if you are just getting started on HubSpot and need someone to give you a hand.
5. Sprocket Rocket HubSpot Theme
On number 4 we have the Sprocket Rocket Theme, by… Sprocket Rocket (did you guess it?).
With a total of 22 pages and 44 modules, it is also a great option to choose from if you are looking for a HubSpot Theme with a tech company look and feel, as it has a lot of whitespace, illustrations, and similar stuff that convey the aesthetic of the modern tech company.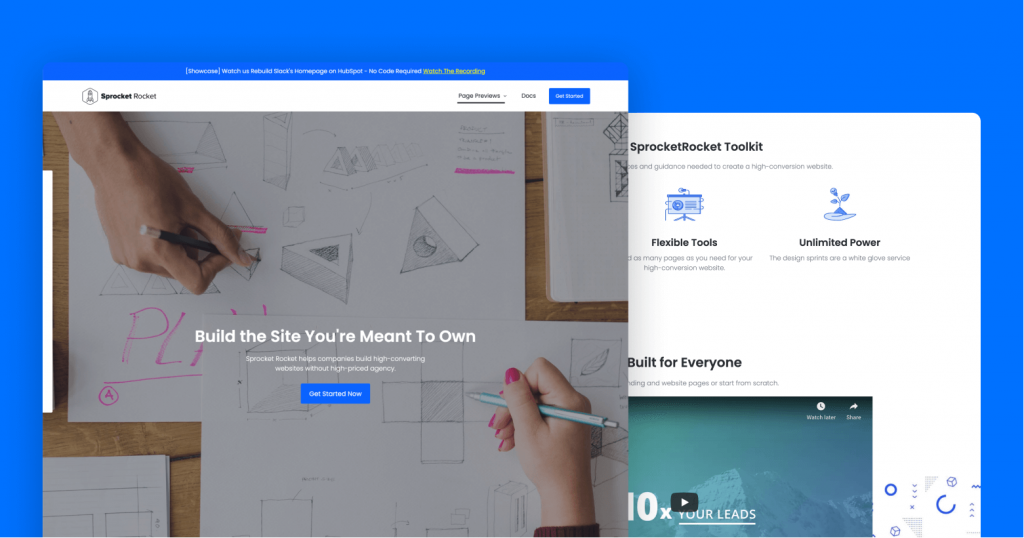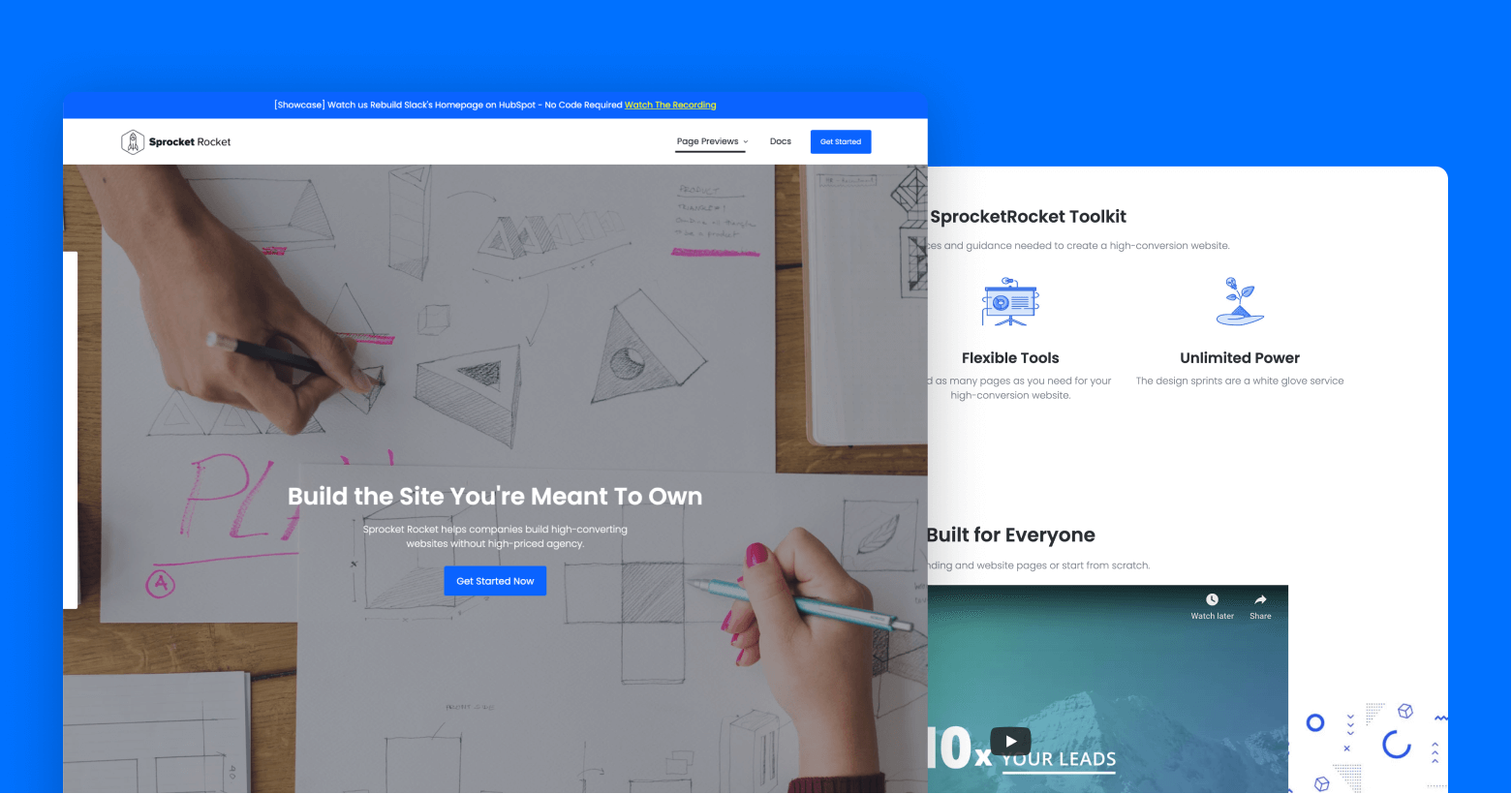 6. Kelp Influencer Theme
This theme may stand out a lot from the rest as it's focused for a completely different audience. Meanwhile most HubSpot themes are focused on marketing agencies, corporate companies, and similar customers, Kelp is an Influencer theme.
It is designed to help you grow your audience, and it includes pages as Home, About, Blog, Events, and more to help you do that.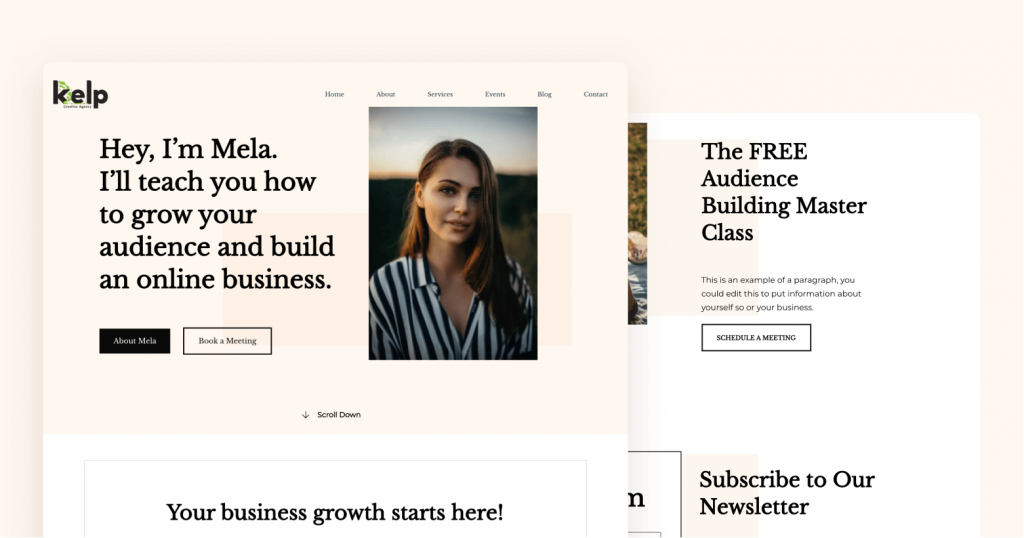 While we understand this theme will definitely not be the choice for everybody, it's an interesting option if you are looking to take your personal brand to the next level.
7. Atomic Corporate Theme
Atomic again? Well… yes.
GiantFocal recently released another version of Atomic, their most popular HubSpot theme (the one that was #2 on this list), and it's called Corporate. It is a modified version of Atomic that has a more tailored look and feel for corporate companies.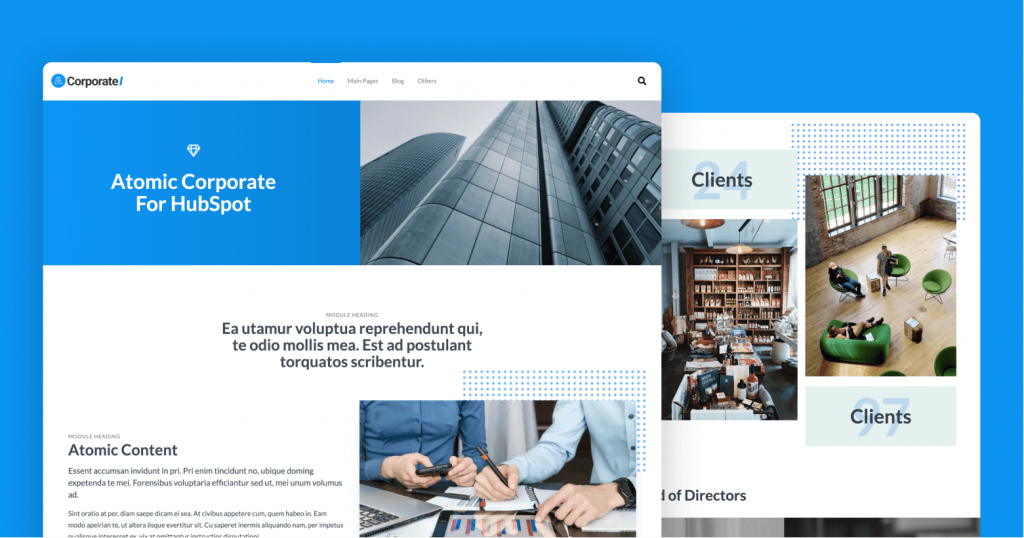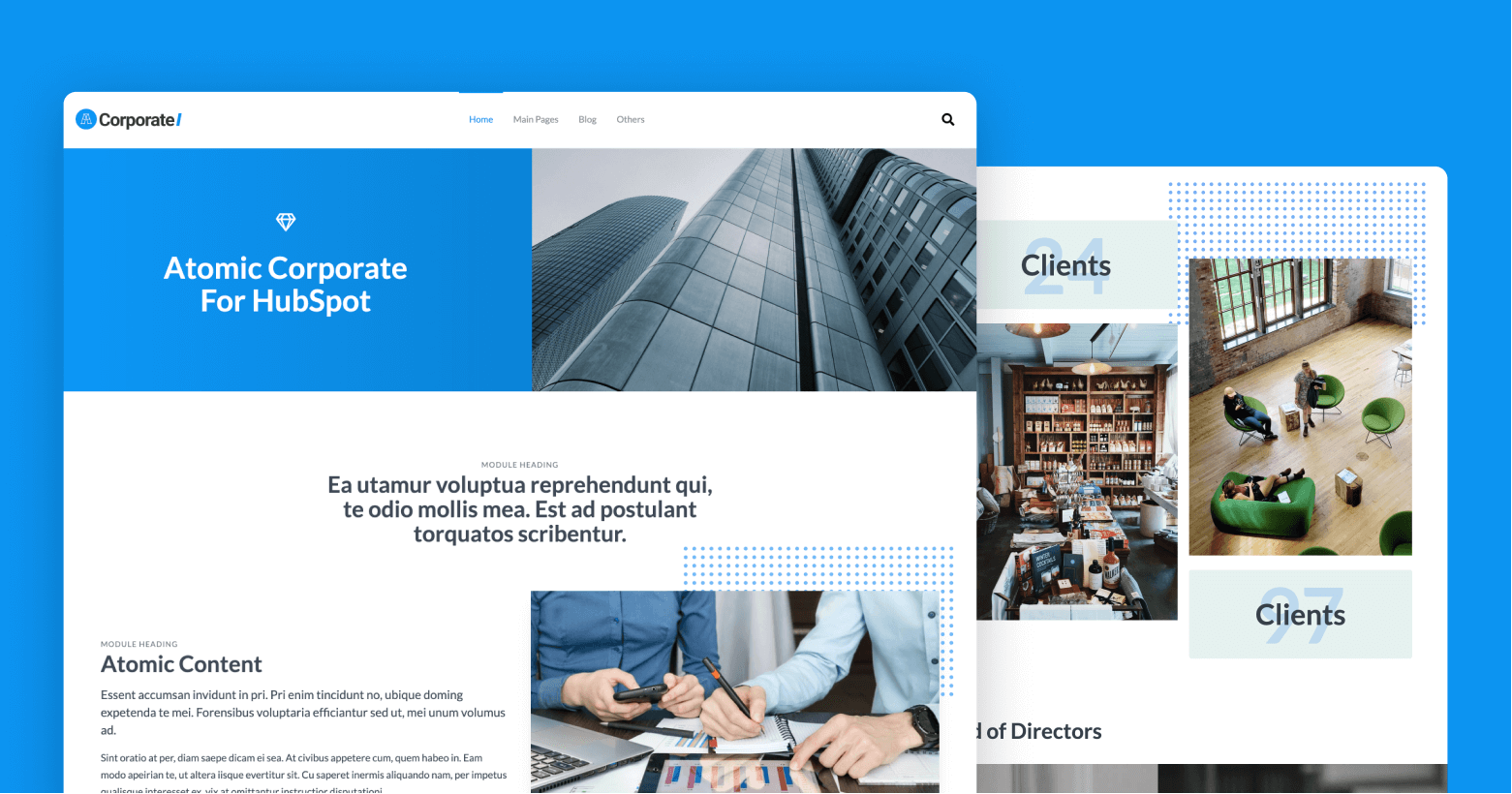 The great benefit of this template is that you ensure you are buying a quality template because it's coming from GiantFocal, but with the personalization for one specific design style (corporate).
8. Dark Business Theme
If you are looking for something completely different and out of the box, this theme may be it. Dark Business is a dark mode (as it's name suggest) theme that really differentiates from the rest due to their design style.
If your business or industry (i.e. a dance club) would fit a theme like this, it is definitely an option worth checking out to stand out from the rest.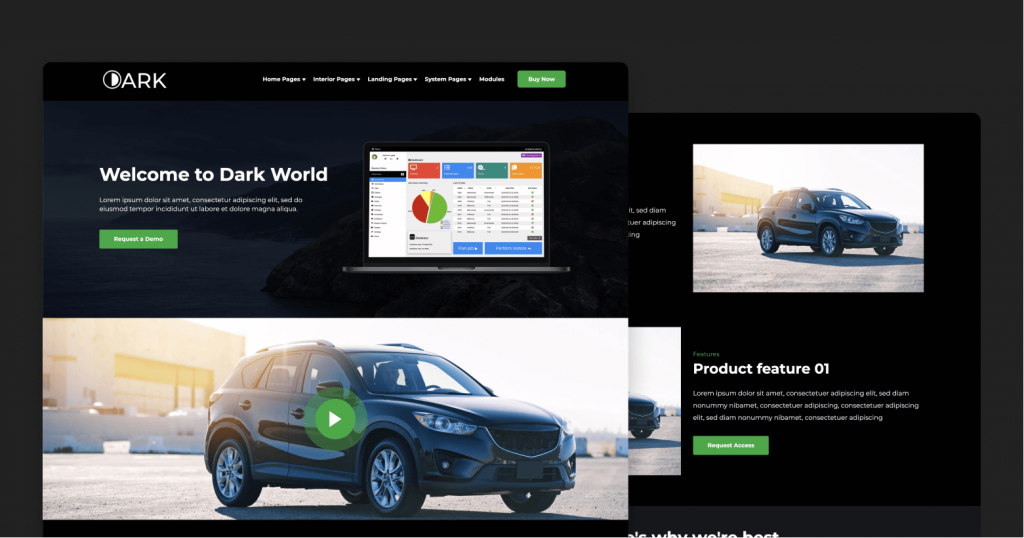 Dark has a total of 25 page templates and 43 modules, so it's definitely enough to get a pretty robust website up and running.
9. aStack Theme
aStack is a brand new theme that has come to stay. It differentiates from the other ones thanks to it's minimal design style, that could fit very well a tech-related business like a development agency, a mobile app, or something related.
With a total of 22 page templates and 32 modules, it's definitely not small, however, it's neither as big as some other themes mentioned above.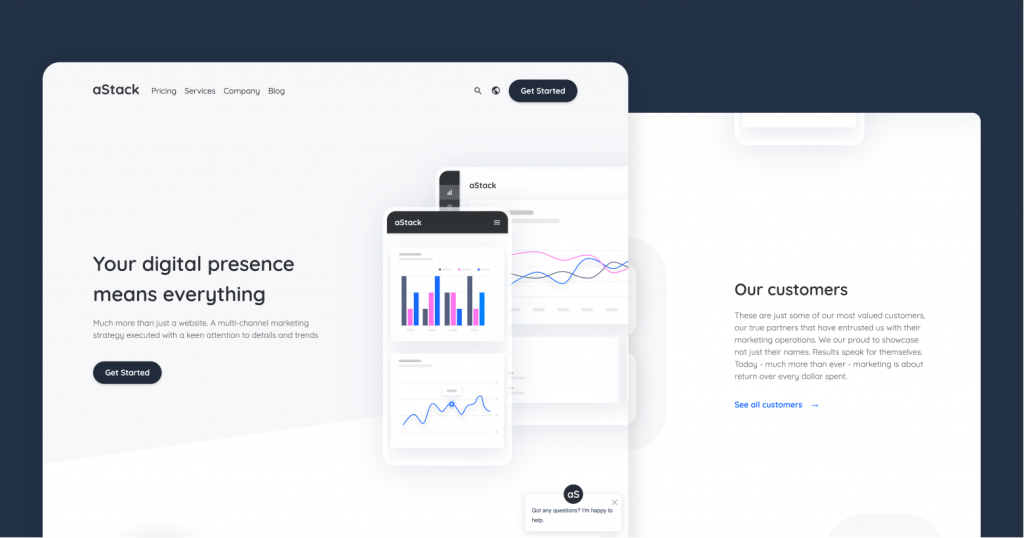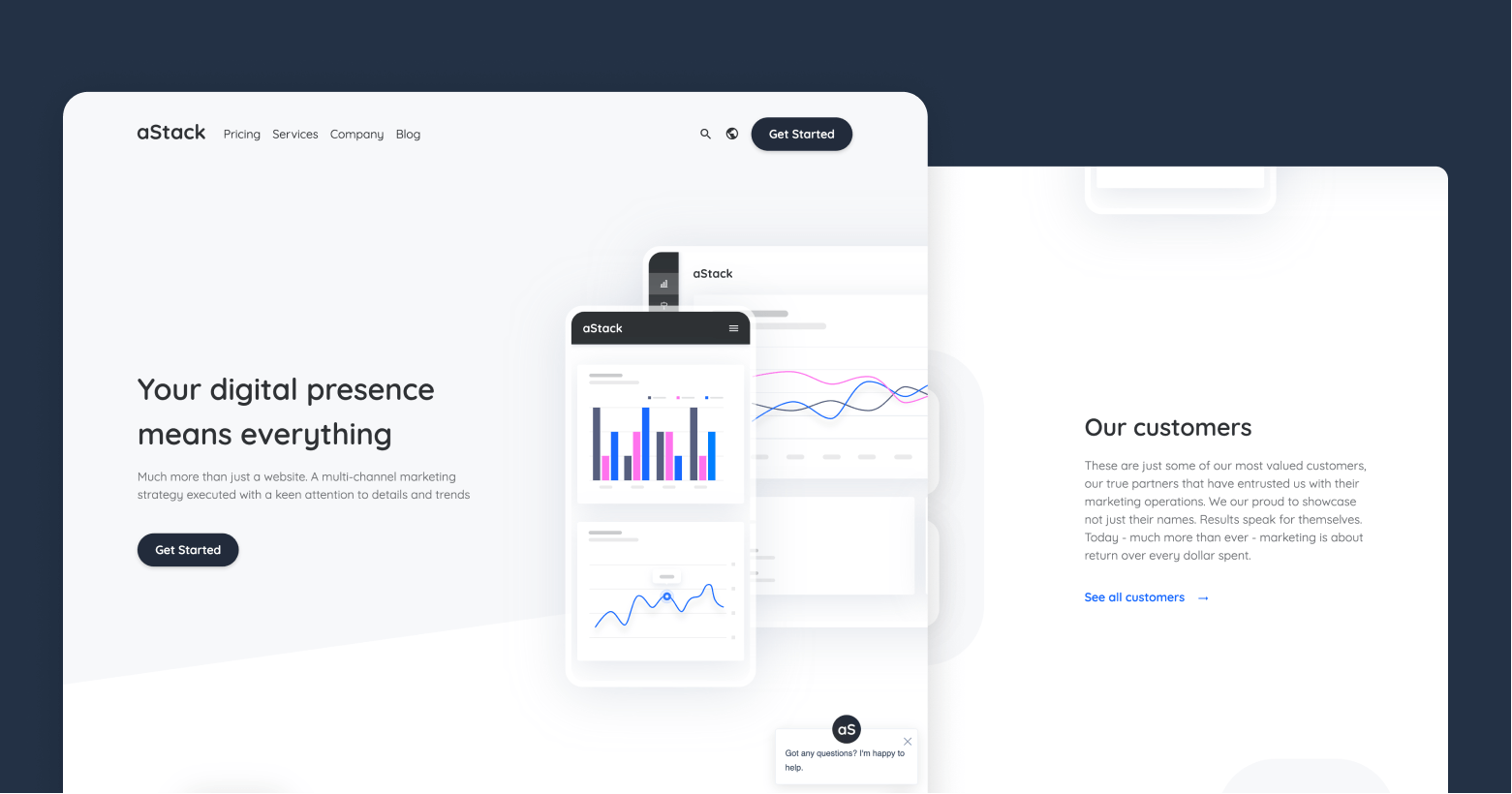 If you love whitespace and want a website that is minimal, yet modern and high quality, aStack is a great theme option.
10. Flat Theme
From the creators of GrowthKit theme, there is also Flat theme. Flat offers a total of 17 page templates and 28 modules, and it stands out from the rest thanks to it's illustrations, which are not very common on the other themes.
It has a great team and quality behind, as it's done by Palmspire templates, which has developed over 400 templates in total.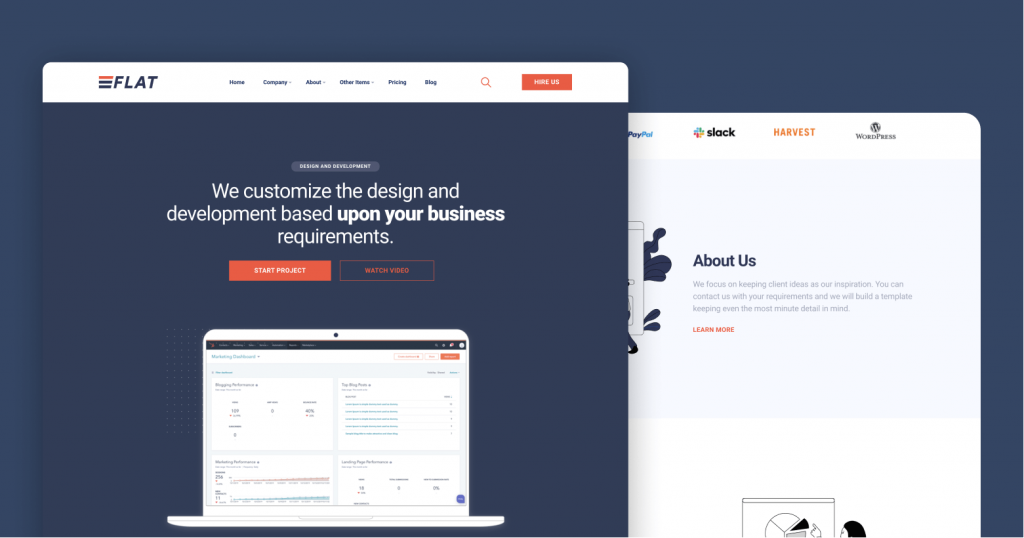 And that's all for today. If this post was useful for you, please subscribe below to our newsletter, as we will be releasing many more with more HubSpot resources and freebies.